There's nothing more frustrating than feeling like you've forgotten something. With so much involved in the lead-up to the big day, it can be all too easy to overlook some of the small details.
The solution? Make a list with the help of wedding experts from decourceys.co.uk/wedding-venues-caerphilly and plan ahead to ensure nothing slips through the cracks. From organizing payments and playlists to packing your emergency kit, we've rounded up 3 essential things brides often forget to do before their wedding day to ensure all of their bases are covered.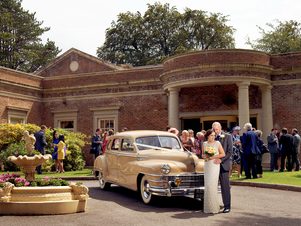 Create A Photography Shot List
Have you communicated your must-have wedding day snaps to your photographer? Creating a personalized shot list will ensure all of your priority moments are captured – not to mention, helping your photographer round up the right people for family and group photos. You can read our wedding photography checklist here to get started.
Organize Your Flat Lay Details
Speaking of photography, don't forget to organize an extra stationery suite and bring it with you to your wedding morning prep. This will allow your photographer to capture a beautiful stationery flat lay.
Pro tip: keep your wedding day accessories handy so your photographer can incorporate them into your flat lay shots, too.
Create Your Getting Ready Playlist
Set the mood as you get ready with your bride tribe by compiling the perfect wedding morning playlist! Music has been proven to influence your emotions and energy levels, so choose a selection of your favorite feel-good tunes to calm your nerves and put you in the right headspace before the big event.
Need some tunes for your big day? From your getting-ready playlist to music for the reception, here's a full list of Spotify playlists for each moment of your special day!